Did Someone Say rainbow? Plan a whimsical party to celebrate the coming bundle of joy with these Unicorn Baby Shower Ideas. Magical Balloons, glamorous dessert tables, and chic cupcakes will enhance the theme of your party. Flowery Photo Booths will help your guests take adorable photos to remember the day while unicorn chair decor will ensure they have an enchanting time.
1. Unicorn Centerpiece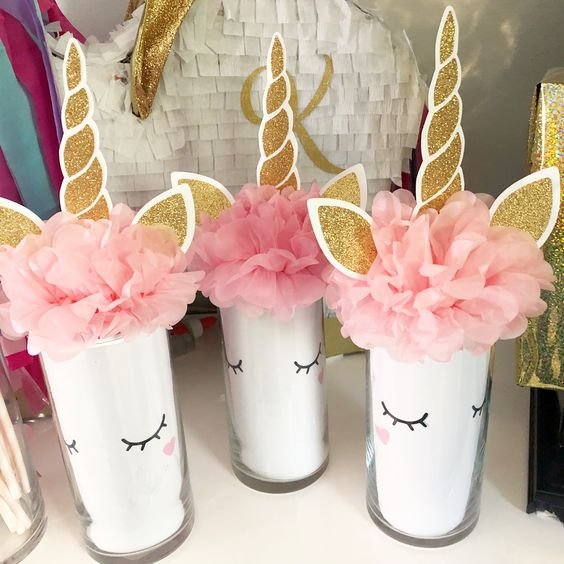 Unicorn centerpiece made from dollar tree vase
2. Unicorn Letter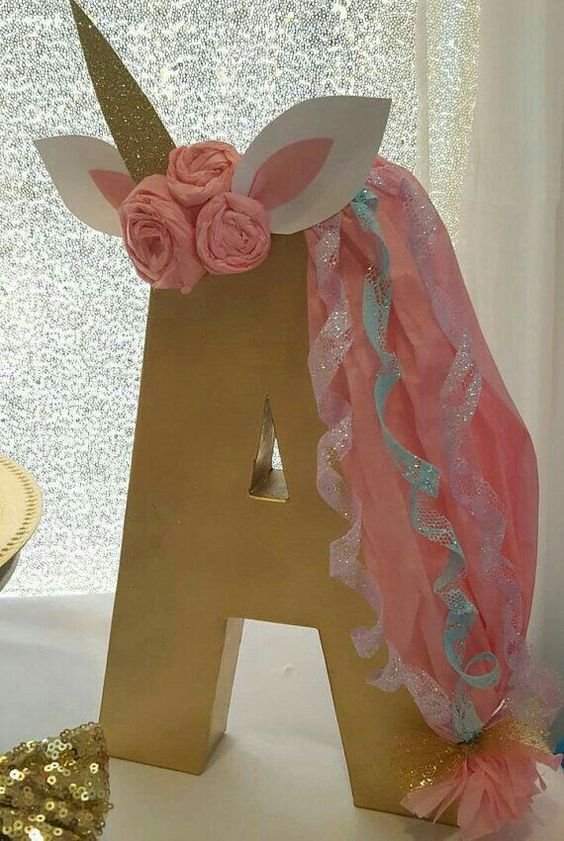 3. Dessert Table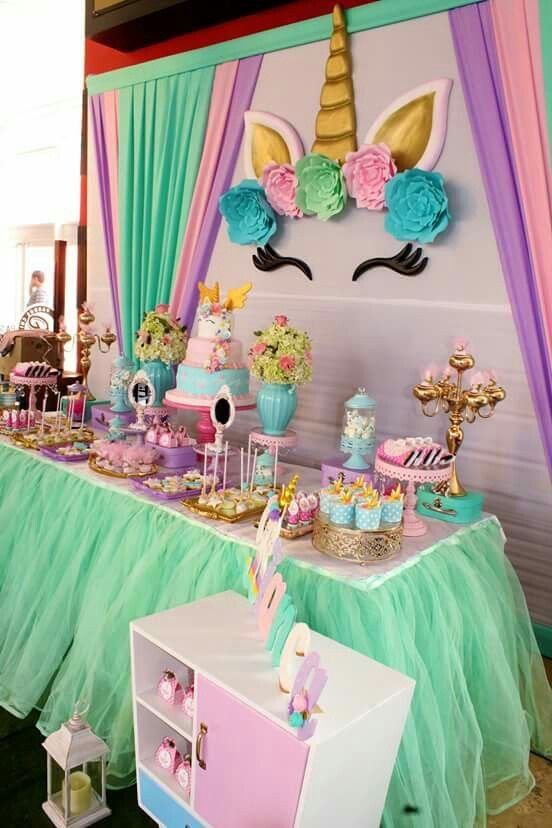 Transport yourself to the sweet land of unicorns with this luscious dessert table that looks like its straight from a fairy-tale.
4. Magical Balloons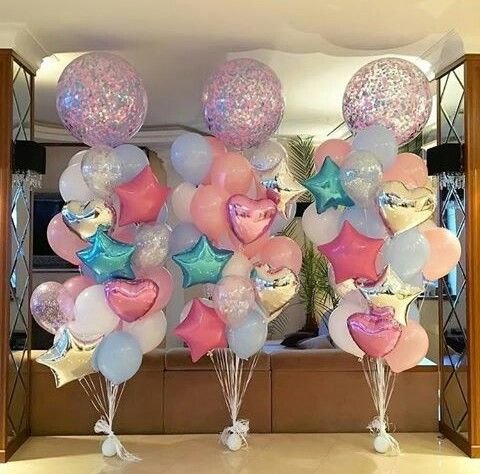 You really can't host a unicorn party without piling on the glitter – especially glittery magical balloons.
5. Unicorn Lanterns
6. Unicorn Flowers

To recreate this, make tissue paper pom poms in purple and add a horn as well as other suitable unicorn trimmings.
7. Unicorn Balloons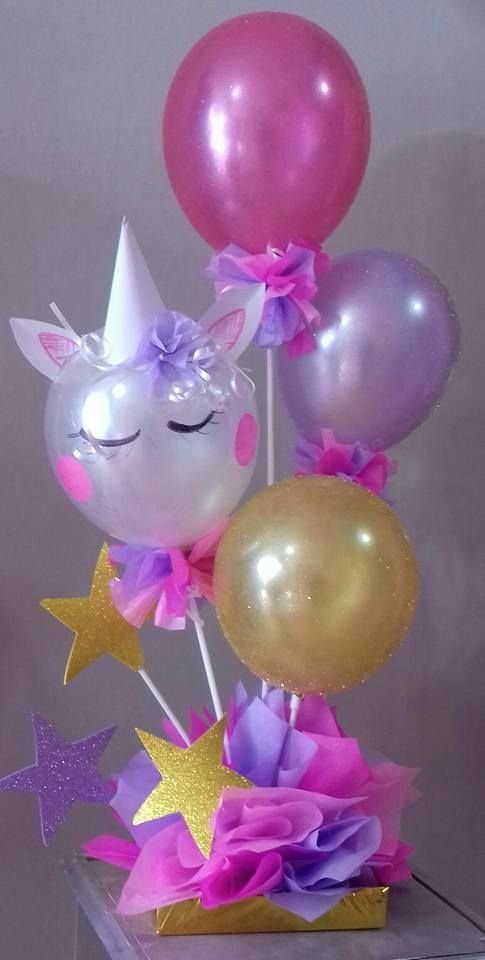 8. Glass Bowls Unicorns
9. Marshmallow Treat Jars

Marshmallows and unicorns go hand in hand and they make for great favor jars. Simply fill mason jars with multi colored pastel marshmallows and and add a horn and ears to the lid of the jar. Don't forget to draw on pretty eyelashes with a sharpie marker.
10. Pastel Unicorn Drip Cake
11. Unicorn Baby Shower Cupcakes

If you are hosting a magical baby shower – then you have got to make these super colorful and magical unicorn cupcakes.
12. Clear Balloons
13. Unicorn Centerpieces
14. Pink Unicorn Centerpiece
15. Unicorn Chair Decor

Adorn chairs with rainbow frills to encapsulate the fantasy of the unicorn.
16. Unicorn Balloon Tower