Keep costs down for fright night and decorate your home on a budget with these Dollar Store Halloween Decorations.
1. Spooky Toilet Paper

A clever way to decorate your toilet paper is to use napkins to wrap them up which will make your toilet look great for a party.
2. Skeleton Bath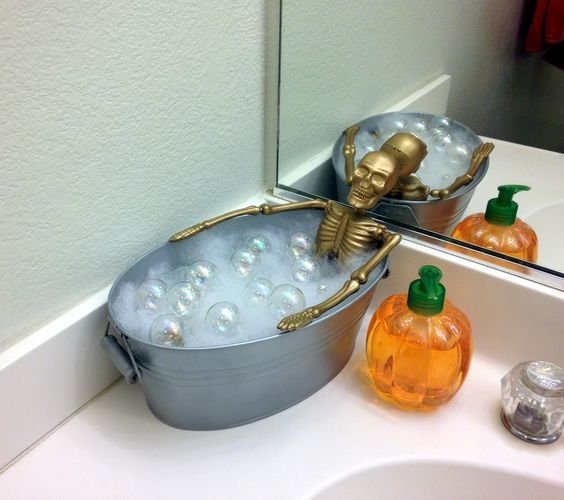 $1 skelleton from dollar store, $1 tub/bucket from Target, $3 batting for stuffed animals,
3. Skeleton Pops

What a great way to display your trick or treat candy on a dollar store skull.
4. Floating Witches Hat Luminary

These spooky floting hats are simple to make with just a few supplies. A witches hat and a battery operated tea light.
source polkadotchair
5. Skeleton Trophies

These trophies will come in handy for favors or prizes for costumes. Make them from dollar store skeletons, wood plaques, spray paint, glue, and sections of toilet paper rolls as the sashes.
6. Halloween Wreath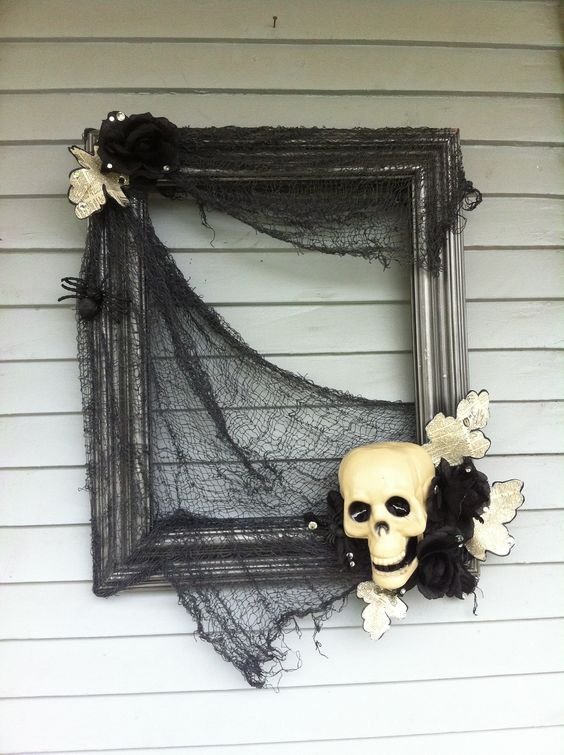 Don't go with an ordinary wreath when you can make your own square one. Upcycle an old frame and some dollar store decorations to recreate this idea.
7. Skull Towers

These towers will look great placed strategically around the house.
8. Pumpkin Decoration

For a great door decoration, cut foam pumpkins in half.
9. Halloween Footprint Plates

This dollar store craft is perfect for Baby's first Halloween and will look great to offer your candy on fright night.
10. Skull Vase

Use a skull as a vase to pop some nice flowers in to keep the place smelling fresh on the night.
11. Solar Skull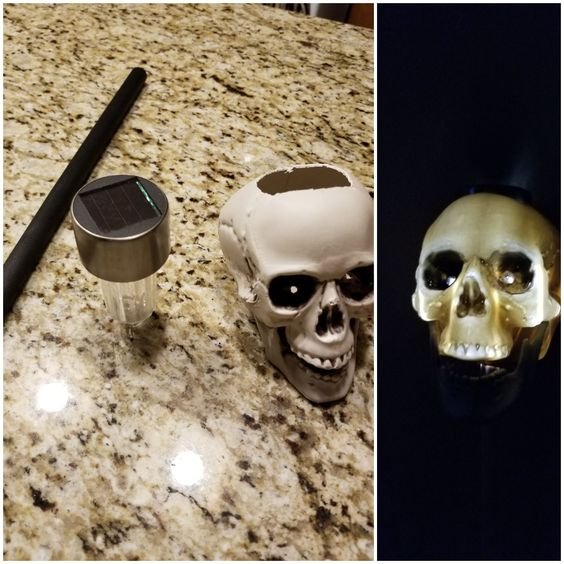 Use a dollar store skull, solar light and a dowel spray painted black a place along your walkway to light the way for eager trick or treaters.
12. Pool Noodle Witch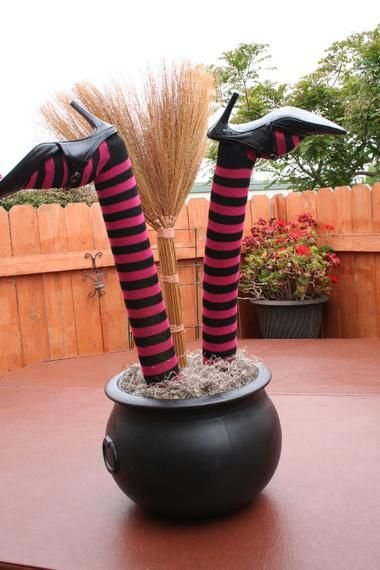 Looks like this witch has fallen off her broom! To make this you'll need a cauldron, knee socks , pool noodles, a broom and shoes. Pop some rocks in the bottom to stabilize.
13. Jar of Eyeballs

To make this decoration you'll need a Mason jar, water, red food coloring, and a bag of zombie eyeballs from the dollar store.
14. Skeletons in a Jar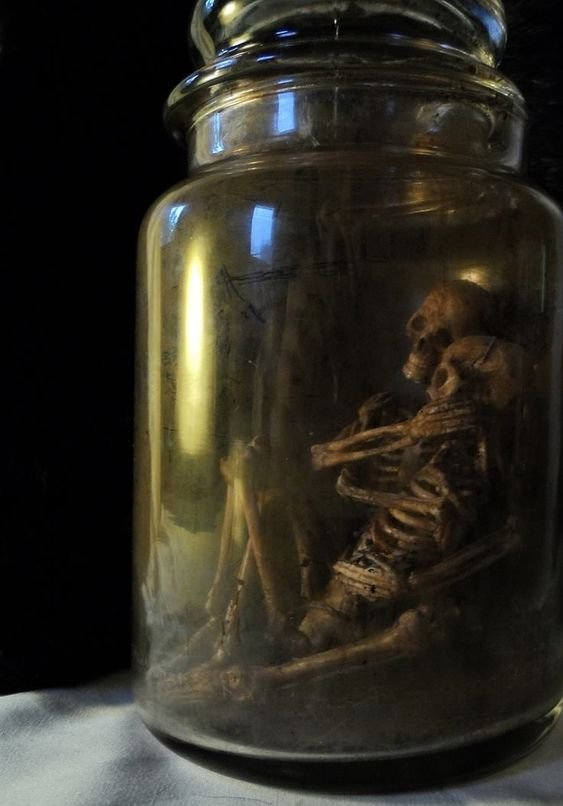 15. Halloween Pumpkin Diorama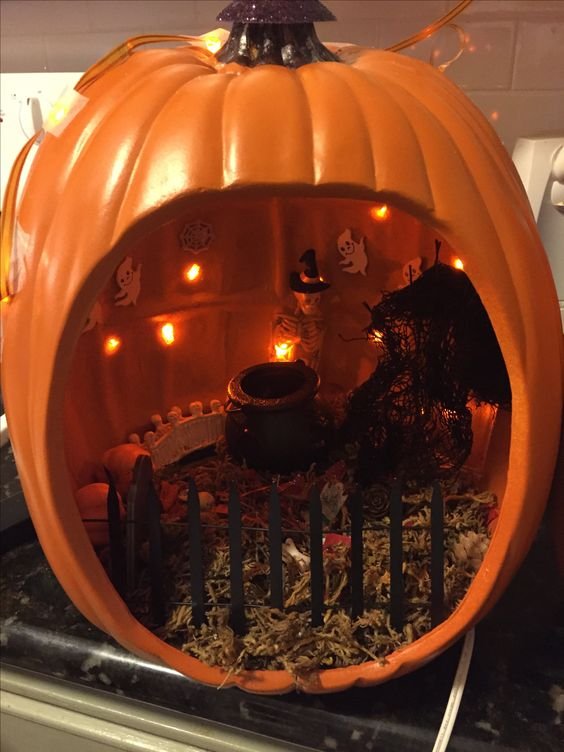 16. Spooky Magic Candle