It doesn't have to be Christmas to make these fantastical unicorn glitter ornaments. If you're looking for a simple and fun Christmas ornament to make – this one is perfect for the unicorn fan in your home. These easy DIY unicorn ornaments also make great gifts or favors for Christmas. They will instantly transform a boring tree into one of magic and beauty that belongs on the pages of fairy tales. It's a great craft to keep little fingers occupied and makes for a fun and creative afternoon activity in the run up to the festive season! Make these adorable Unicorn Ornaments for your next party or even to hang on your Christmas Tree. You'll need clear ball ornaments, craft clay and glitter as well as some other supplies to make this magical decoration. You can make many of these unicorn ornaments and hang them all in a row in front of a window to sparkle in the sun's rays or hang them anywhere you want to add some magic too.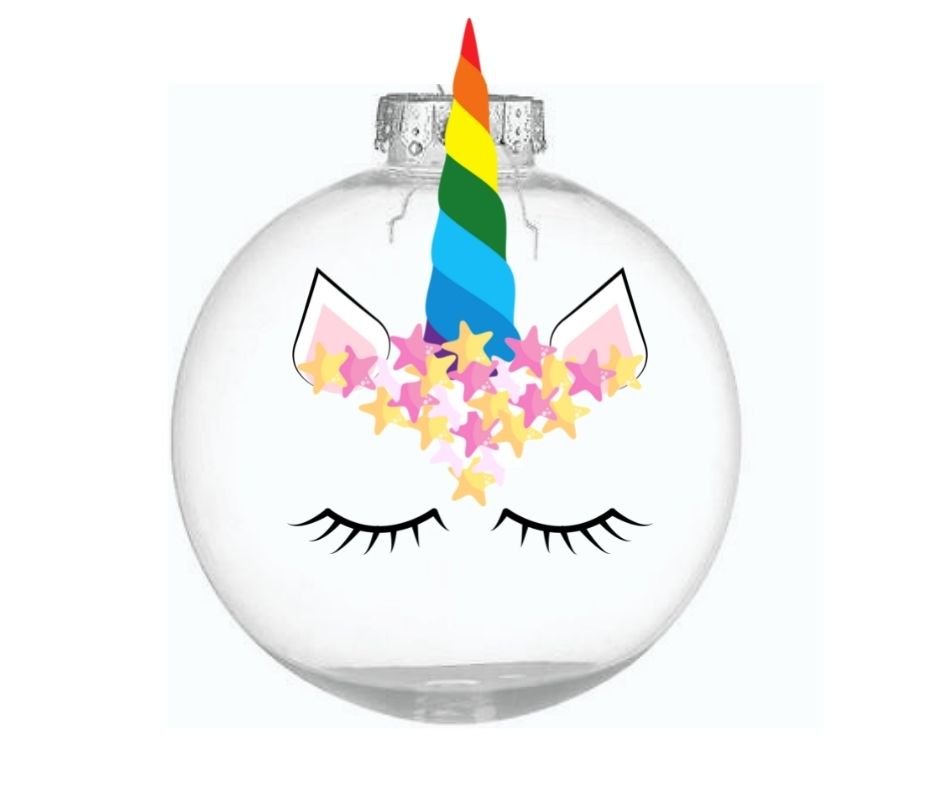 DIY Unicorn Ornament
Sparkly Ear Ornaments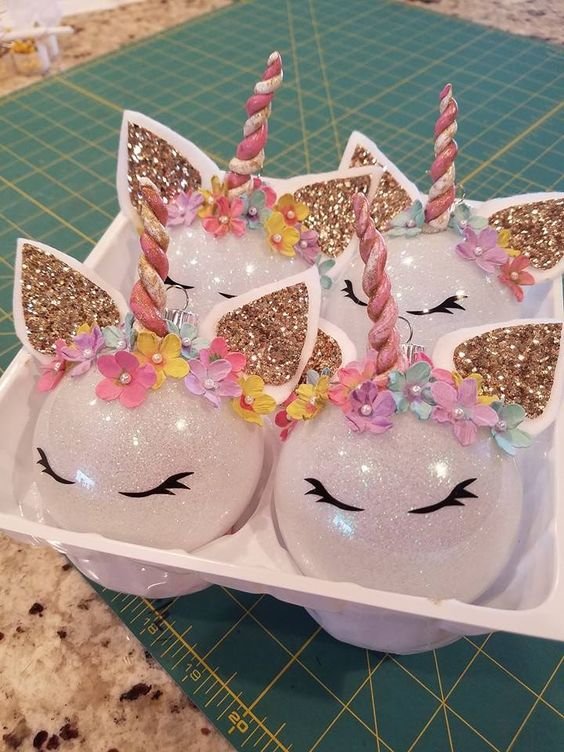 Fuchsia with Flowers Ornament


Glamorous Unicorn Design

Shiny Unicorn
Who wouldn't love this fabulously shiny unicorn ornament?!

Unicorn Bling Ornaments
Unicorn Sleeping Ornaments

Make the horn from craft clay to make it even easier for little fingers.