DIY Unicorn Tree
Transport yourself to the land of fantasy by making these whimsical Unicorn Trees for your next event – after all a tree isn't just for Christmas. All you really need is a white Christmas tree to create one! You can keep prices down by purchasing items such as flowers were from the dollar store, and the eyes and ears can be cut from glittered cardstock paper. A horn can be created using the budget friendly method of paper mache to make a cone shape which is then mod podged with glitter! You can customize your tree how you would like – for example add pink baubles to a white tree. The possibilities are endless – you can deck the tree with all out rainbow colors or simply stick to magical whites and pinks with plenty of unicorn ornaments. Remember to add a horn at the top or you could use a unicorn cake topper instead. This is definitely a tree that can be used for many different occasions – from baby showers, to birthdays and even weddings – because who wouldn't want a unicorn tree?!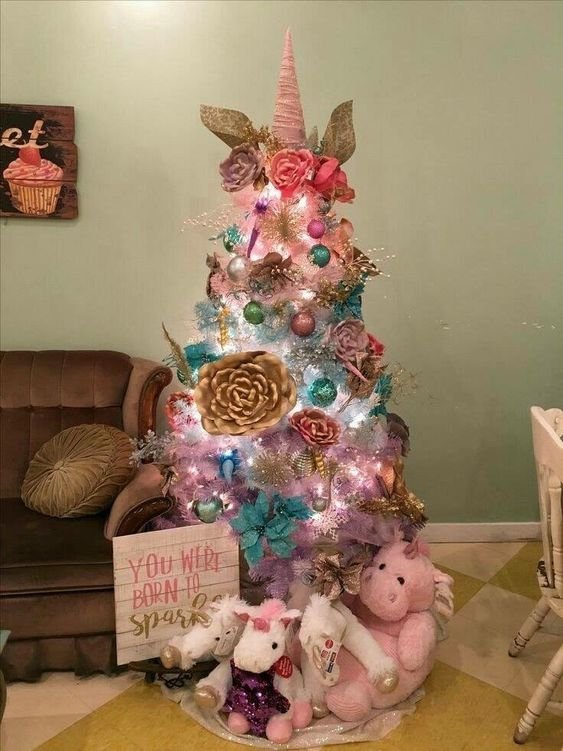 This tree has been spray painted and flowers, other decor, horn and ears added.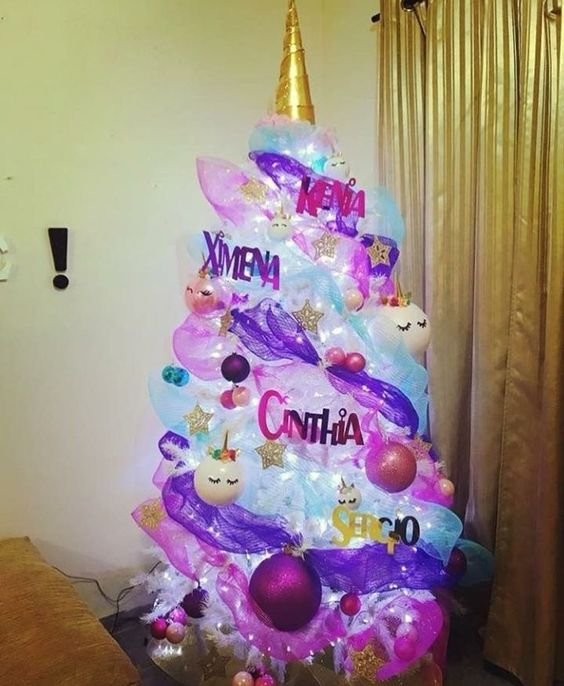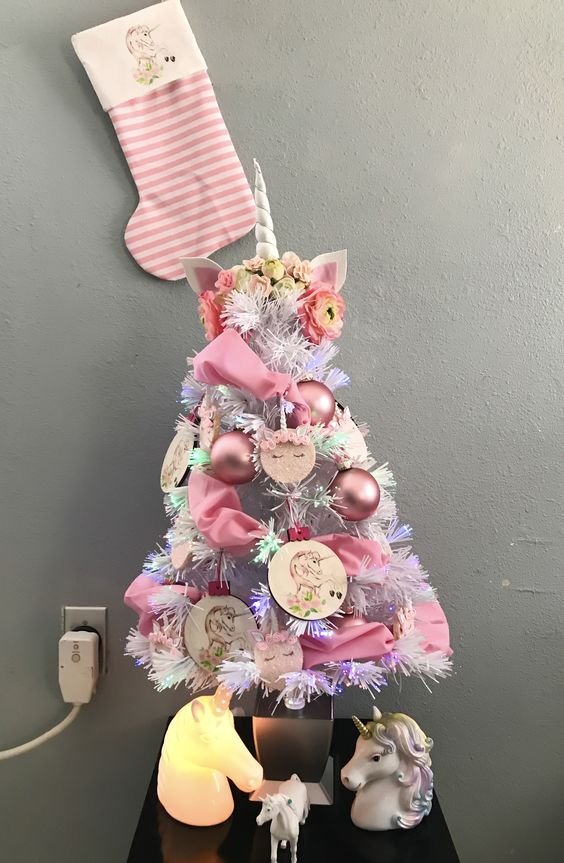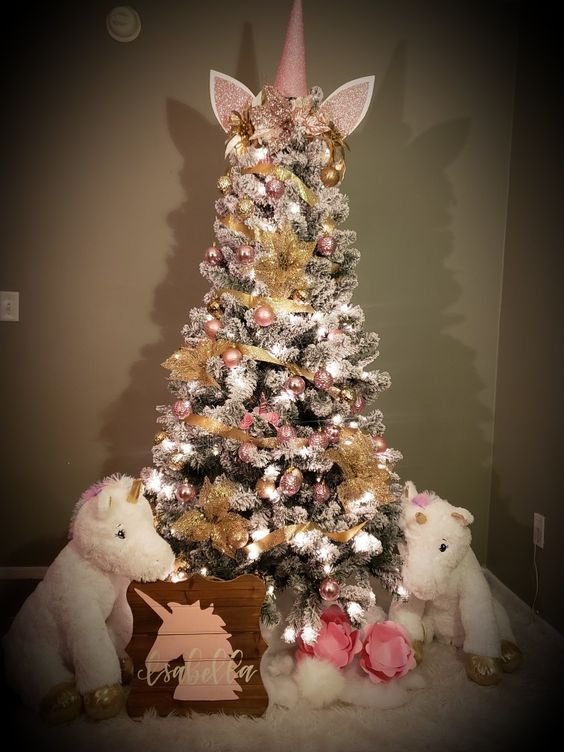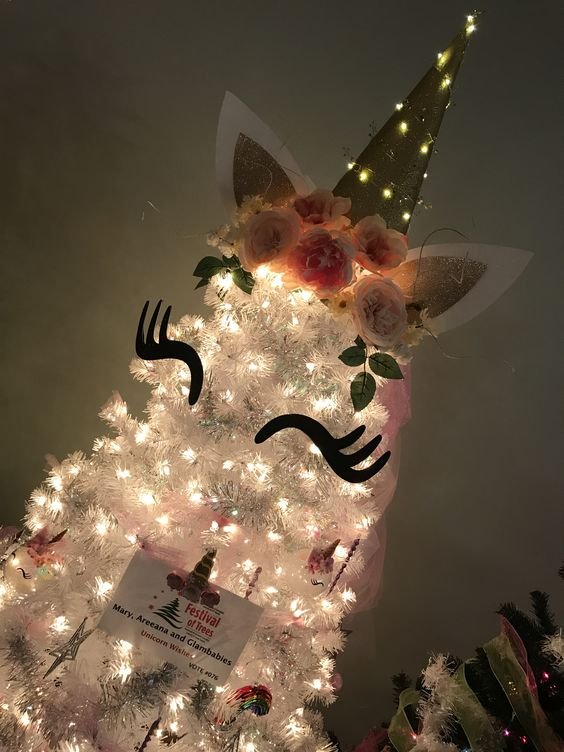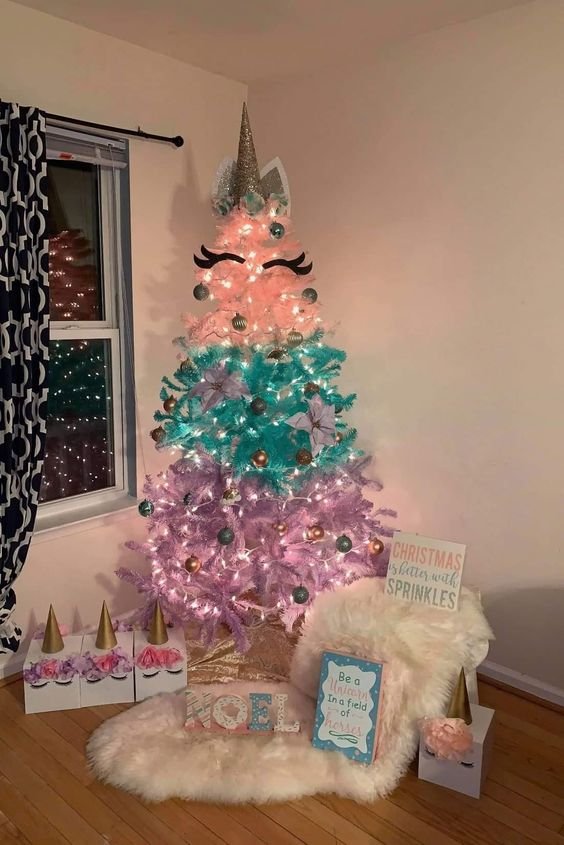 This is the kind of tree you could keep in your bedroom all year long! The pink, blue and purple really make this tree stand out – it's ideal for a little one's magical birthday party.

This tree comprises of Little twin stars, christmas tree, pastel christmas tree , unicorn, stars, pearl, crystal garland, bows, DIY glitter clouds, magical, sweets, pink gingerbread house, candy, bell jar, cupcake, ornament.