Living the student life can be very fun, it's a time of independence, making new friends and of course learning and exams. Sitting exams can be very stressful – so if you have a loved one at this stage in college, why not make them a Finals Care Package to show them some love. You can include items such as herbal teas to ease their stresses and pens to keep them writing. School supplies will help them study, snacks & candy for energy & Pain killers for all the headaches the exams will give them. Get as personal as you like by customizing the box with pictures of their favorite characters or sayings. For an added wow factor – why not include a good luck balloon to keep their spirits uplifted.

We love this Orange you glad finals week care package. Orange basket filled with fun orange items.

You can add banana flavored candy, the game Barrel of Monkeys, and banana boxers! Hang in there!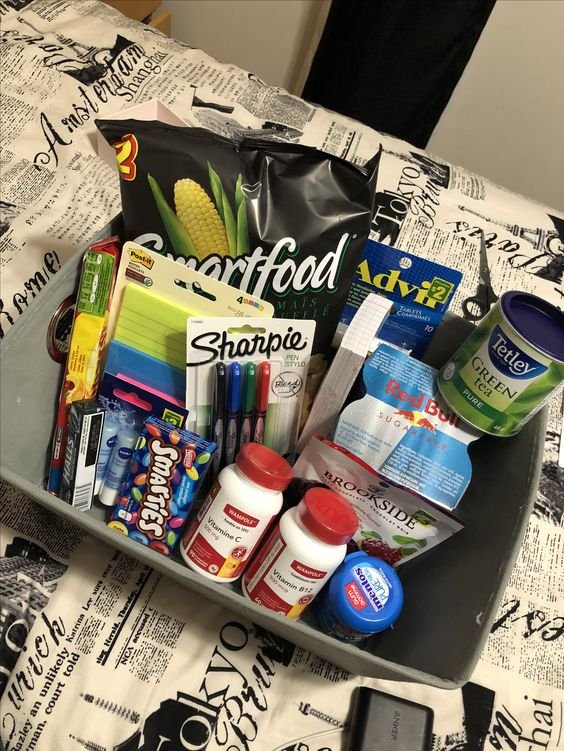 We love how this package includes multivitamins to keep the student healthy.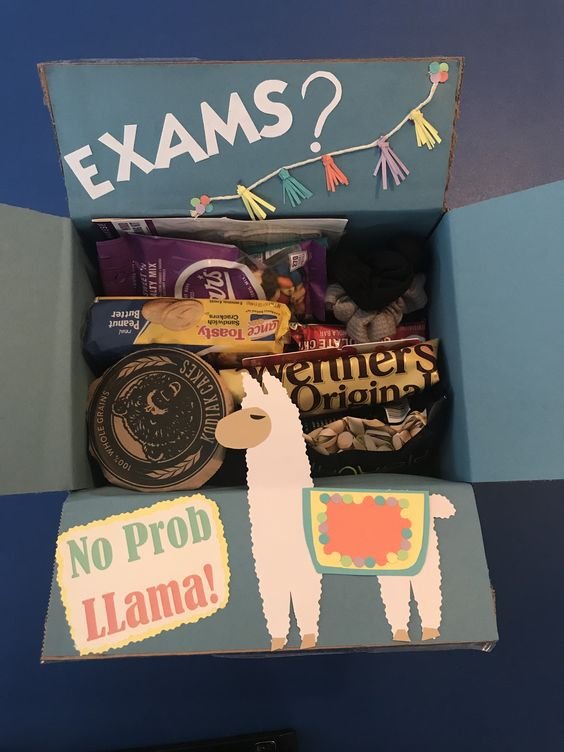 This is a great gift box for the college student…Exams? No Prob Llama.


This was sent to a college student in the week of final exams. There are fun items along with some homemade banana nut bread and coconut macaroons inside. Front of the card read – "I WILL STUDY AND I WILL WIN!" The inside of the card read – "GOOD LUCK ON YOUR EXAMS. Knock 'em out with your GENIUS!"

Another great pun idea is to make a sucker bouquet with the words Studying Sucks!!! OR change it up to say "YOU BEING AWAY SUCKS"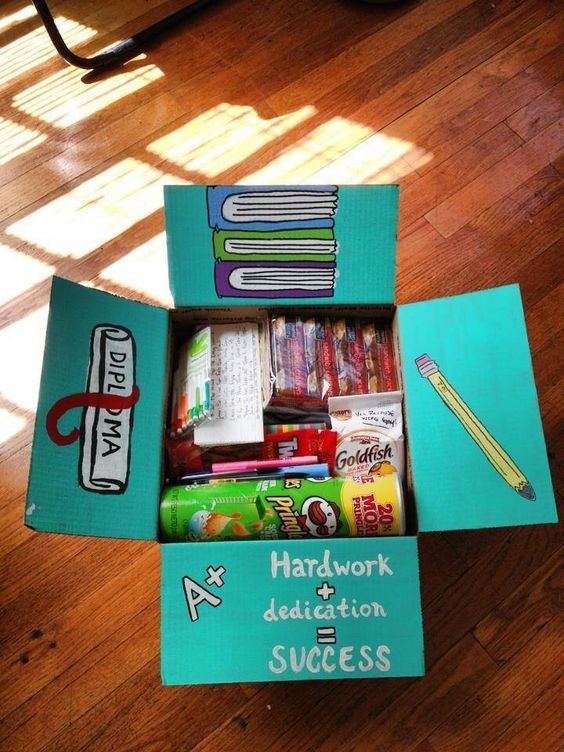 Include favorite snacks, gift cards to restaurants on campus, pencils, index cards, and written letters.

Show them they're one smart cookie with this adorable idea.

Don't forget to include candy puns such as Nerds sweets.