If you have a loved one that is far away for college or work over the holidays – then you can still send them a surprise. Let some bunny know you're thinking of them by helping them to celebrate Spring with an Easter Care Package. Treat them to a hand-crafted token of appreciation basket and spread the festive cheer in a personalized manner. Whether you want to add charming treats, wine bottles turned into bunnies or luxury spa treats these ideas will have you hopping to it. Make your Easter package egg-stra special by adding themed stickers of bunnies. Show them you've been hunting hard for gifts by adding cute presents tucked into plastic eggs. Give them a hunt of their own by filling plastic Easter eggs with personal messages hidden throughout the box. You could also add fun items like Easter themed balloons. So what are you waiting for – hop to it and get inspired by these awesome packages that will make your honey bunny jump for joy.
1. Some Bunny Loves You

Of course this could also be given to someone who isn't away as an adorable Easter basket idea with a twist.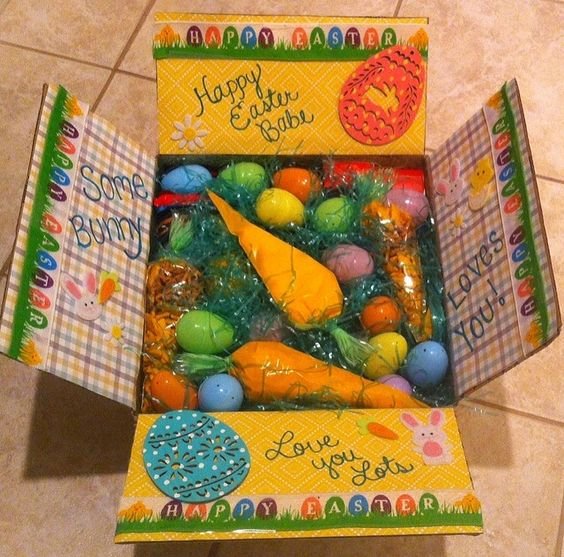 This fun package contains Easter eggs & Carrots with the message Some Bunny Loves You.

Easter Care Package Ideas are full of goodies & love just like this one.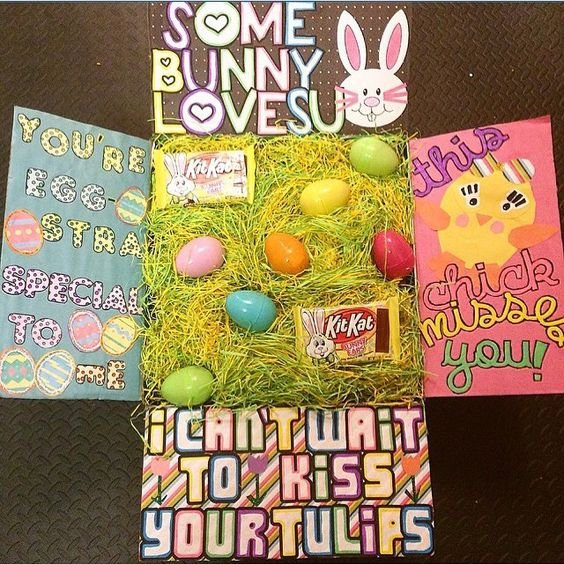 Firstly, we love this Peeps pun, secondly, peeps are a must for Easter gifts. You can get them in all colors and most everyone loves them. It will also make for a great shareable treat with their buddies.

As Easter Basket Ideas go , this is truly inspiring.

Show them they are are EGGstra special to you with this adorable idea.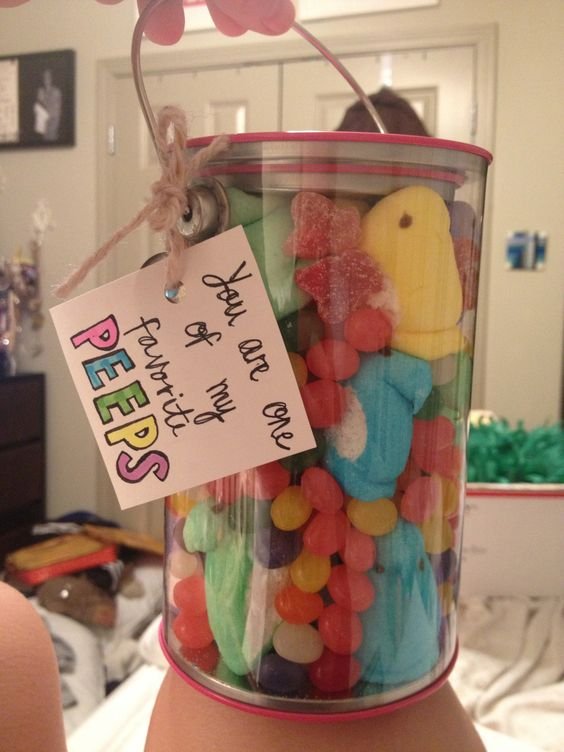 If boxes of Peeps take up too much room -make this jar instead. It includes Peeps of all colors, Jelly Beans, and Jolly Ranchers. Many jars can be filled up with different Easter themed candy to save space.