Whether for Valentine's or an anniversary – if your sweetheart is away, you will want to send them a thoughtful package to show them that you're thinking of them. Think of including items like heart shaped balloons, red candy, cuddly toys and socks. Just because they are far away it doesn't mean that romance has to be. You can customize the box with images of their favorite characters or sweet love quotes. Think of how much this will cheer them up when they get your surprise in the mail. You can also use this idea for other occasions such as Christmas, Halloween and Easter. The possibilities are endless and you could even include items for their friends so they can share them. So it's time to start gathering romantic stickers yummy treats treats and all things gooey to remind your loved one how much they really mean to you.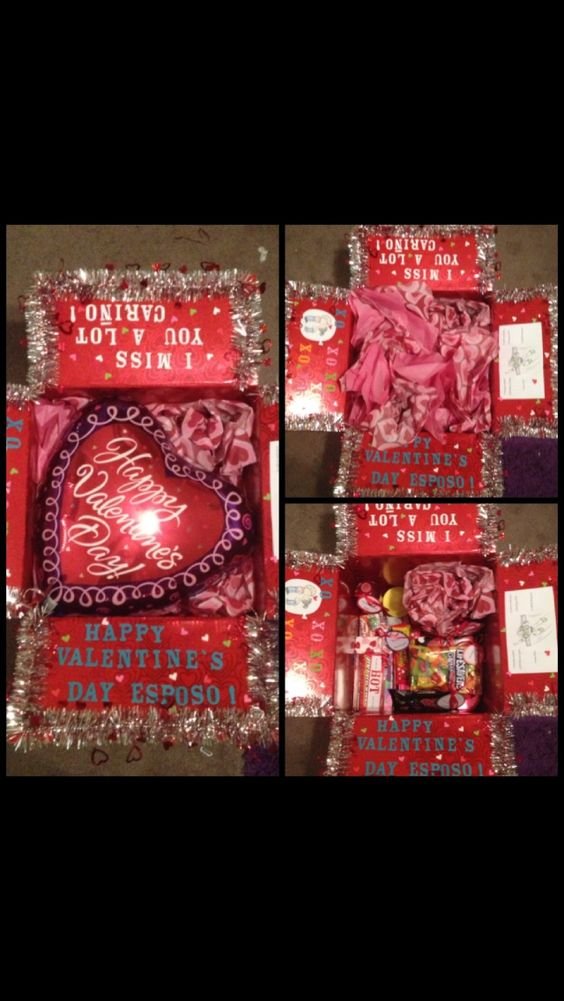 A balloon is great way to add to the surprise factor – imagine their face when this romantic heart foil balloon pops out from the package!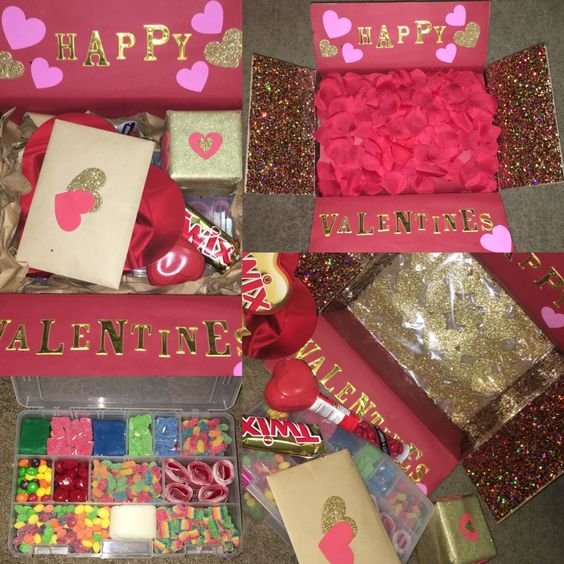 Valentines Day Care Package
We have included this video tutorial from Cammie Carter to show you how they made their Valentines Day Care Package.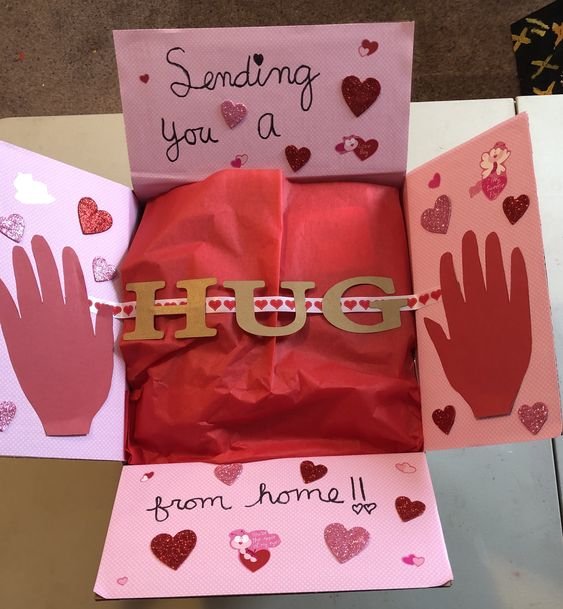 The red glitter sticker letters on this box really helps to set it apart.

Don't forget to include kisses. Cut out lipstick kiss marks and write sweet notes on the back as a cute Valentine's Day gift. You can put clear masking tape on the lipstick side before cutting them out so the lipstick doesn't smudge or smear everywhere.

A Valentine's treat for each day leading up to the 14th is a great idea and means you can send your package even earlier! Great for those of us that can't wait to give out our gifts.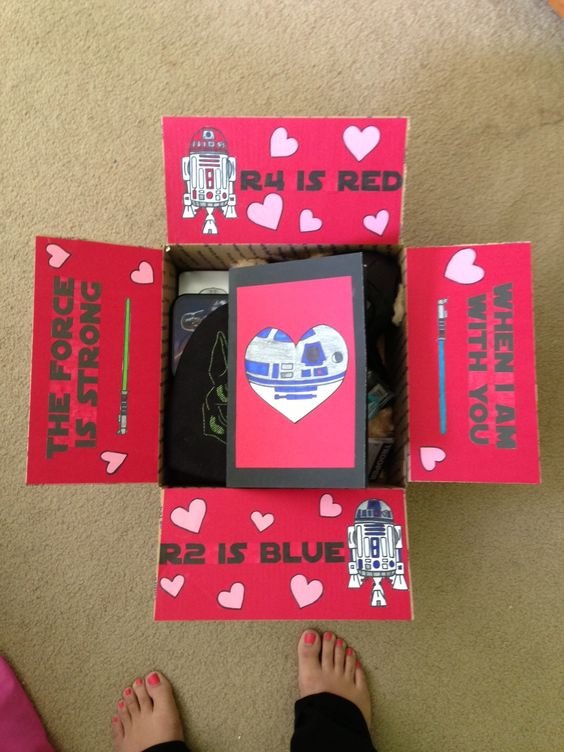 If they love Star Wars – then this is a great idea. You could even include some Star Wars DVDs.

Send them to space with this astrologically themed package.