February 14th brings all the love and charm into the world that Cupid would shoot his arrows for. For Valentine's Day this year why not make a homemade man bouquet or gift basket. Fill up a basket full of small gifts that your sweetie will love. Think open when letters, DVDs, books, socks, and other such goodies that can be placed in a stunning fashion in your basket. You'll simply need to assemble the different items together in a visually pleasing fashion with tons of personal touch. This idea is so versatile that there is a myriad of possibilities when it comes to the range of different gift items that can be placed in the basket. Of course this idea doesn't have to be just for Valentine's Day – you can use it for birthdays, anniversaries, Easter and Christmas too.

Purchase some gift cards for different venues such as a cafe and a restaurant and put them in a lovely basket which you can label "Date Night!.

You can purchase many of the items seen in the basket at your local dollar store, so you don't have to spend a huge amount of money to show a lot of love – and that red snuggle blanket is adorable.
Valentines Gift Basket

We have included this video tutorial from scrapdaworld to show you how they created their Valentines Gift Basket.



Put together a Date Night basket that you can use on the night.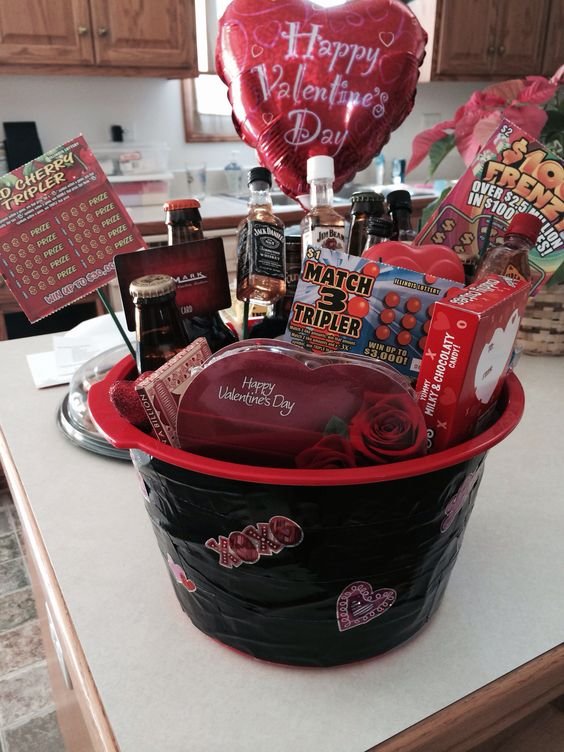 Purchase his favorite beers, different whiskey shots, lottery tickets, a movie theater gift card, and a lot of chocolate! Put a foam flower holder in the bottom of the basket so you can stick the items into it, and they stay nicely in place.

This valentines day gift for him comprises of open when letters and other goodies.

He will love the cash in here with candies and whiskey – all wrapped up in a heart to resemble the love that you have for him.

Bouquets really don't need to be restricted to delicate flowers alone. Make a homemade bouquet that hits all the right notes of love by putting his favorite liquor bottles to use with socks, treats and a balloon for the finishing touch.

This Tickled pink gift basket would also be a great idea for Mother's Day. Simply purchase pink products and write the message "Tickled pink to have you".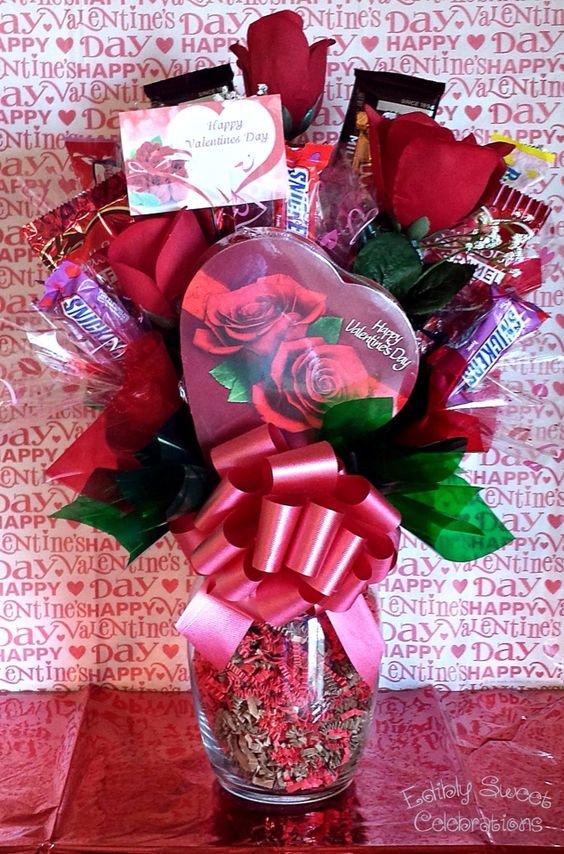 A Valentines candy bouquet is a great alternative to a basket and looks just as impressive.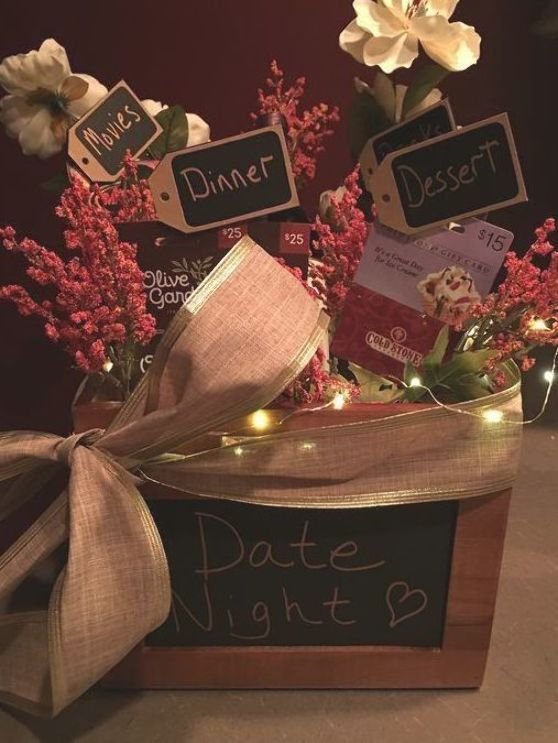 A Lit Date Night basket will really help to add the romance.

Fill a Mug with Candy for a cute and sweet gift.