Easter season is quickly hopping around. Make an Easter basket by filling it with all kinds of goodies. It doesn't even have to be a basket in the traditional sense- for example you could fill rain boots with treats or place items on a kids chair. So if you have a special little bunny needing a treat – then these ideas will help you. They can also be used for birthdays and Christmas too. For a little girl, you could try your hand at making a Tutu Easter Basket. Choose from cars, trains, superheros, Spiderman, Thomas, PawPatrol, Minecraft, Ninja, pirates, sports and more with these Easter Basket Ideas below.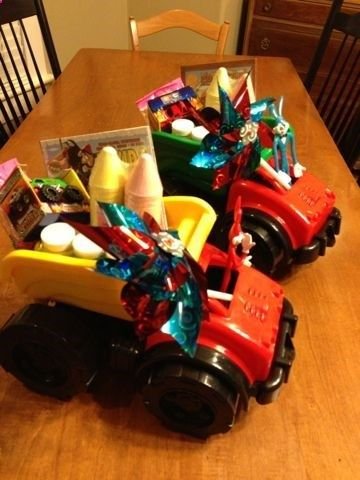 This is so many gifts in one – purchase a dumper truck and fill it with treats.

Paw patrol is a great them to go with for a toddler or young child.

Fill outdoor toys such as a sandpit with all sorts of activities for the yard.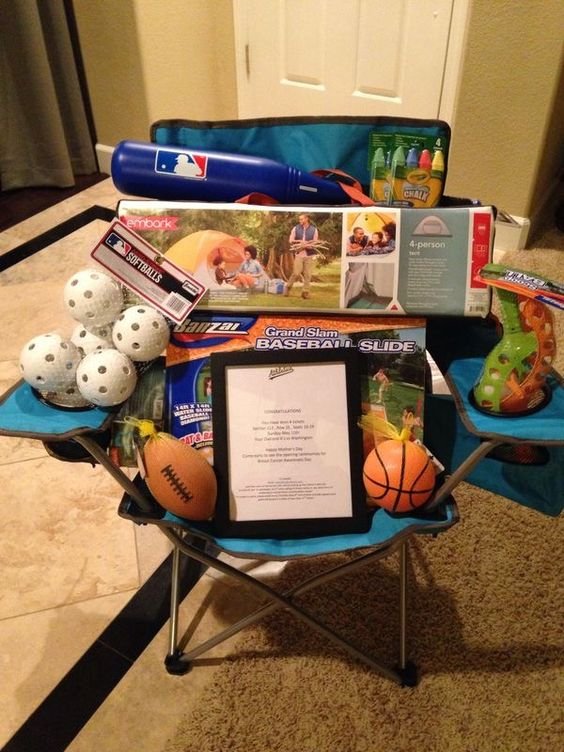 A sports themed gift is always popular with boys and the little chairs are super cute too.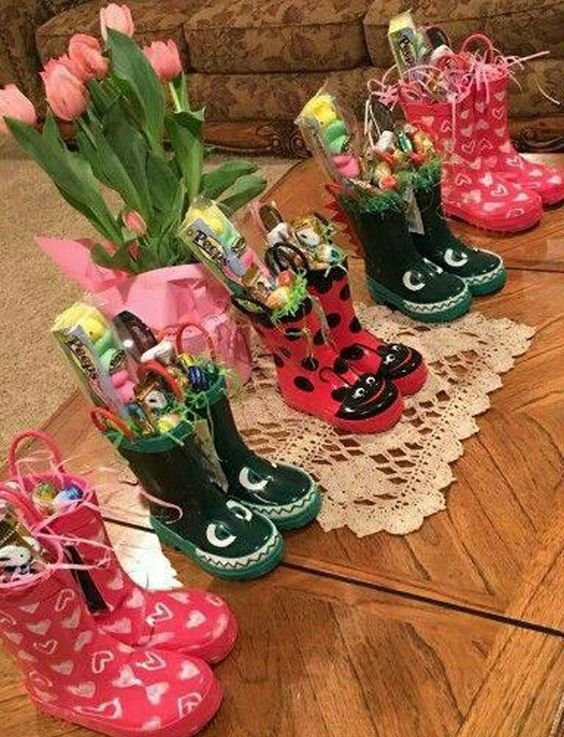 Easter Basket Ideas don't come much cuter than filling rain boots with treats.