If you're always looking for new ways to hide "gifts" then these ideas are for you. It can be difficult to find the perfect gift and even harder to get it in a timely manner – so why not give money instead. The money can be spent on exactly what the recipient likes. But you can be really creative with how you present the cash for any occasion such as graduations, birthdays and Christmas. You can make a money bouquet or even hide it in mini frames or baubles.

Make Cash Fries for teenagers who can be hard to buy for. You could also present it in a McDonald's bag.

What a great way to gift money without just putting it in an envelope! It would also be a fun idea to do this for the work gift exchange.

This would also be a neat idea as an elephant gag gift or for a pass the parcel game for a fun family Christmas party.

Money really does grow on this tree. Use a curling iron at the bottom of the bills and a foam tree base for a creative way to give cash.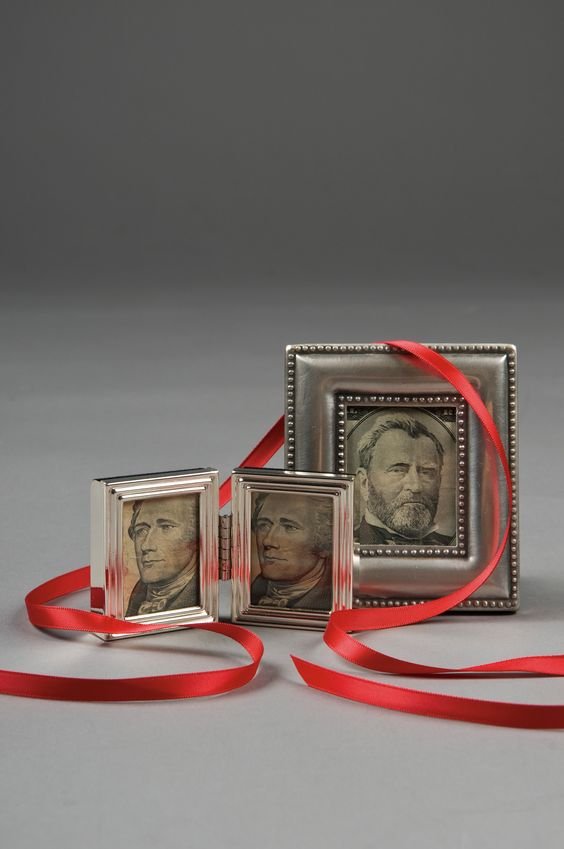 Better than a "certificate" for a pedicure and ideal for Mother's Day or any other occasion to make giving cash a little more special.

This is so cool and unique and would make a great retirement gift for a coworker.

A fun idea would be to hang baubles with money on your tree for individuals and put the date December 25th so they know it can't be opened until then.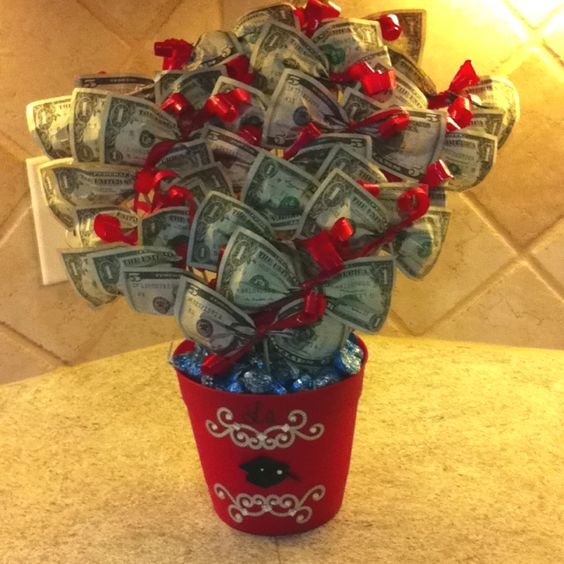 This would make a great graduation present.

This is such a creative way of giving money to someone for Christmas! Imagine their face light up when they open the box to reveal all that "dough".

Use this idea to jazz up your money gift at Christmas.

A great way to give money as a gift – and super easy to do.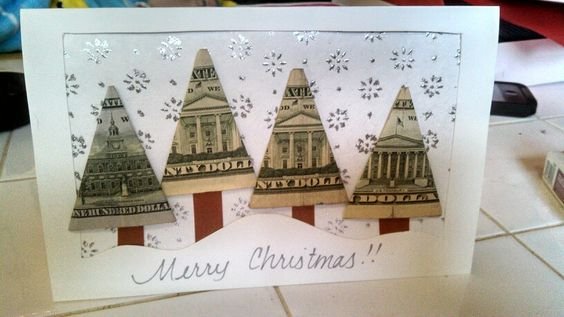 Different way to give money to the kids.

Perfect gift for the hard to buy for person in your life. Crayons wrapped in money. Give this these crayons along with a coloring book that has $1 on each page.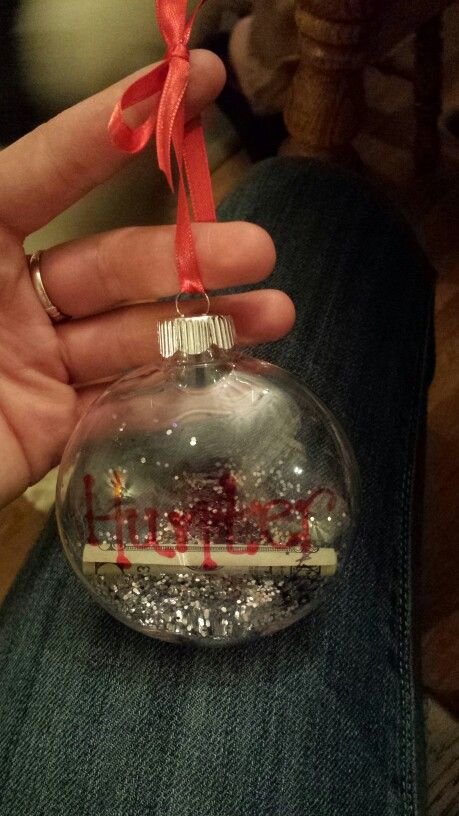 At first glance this looks like a Sparkling Bauble – but look closer and you'll see the cash!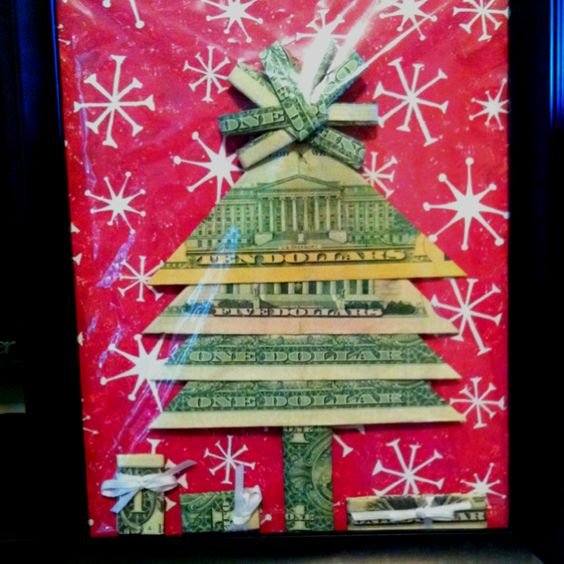 Place the cash on a present. Disguise dollars as trees on their gift by folding them into triangles and adding star stickers on the top.

A money tissue box is sure to be a hit. Tape $1 bills together and place them so they are coming out of the slit. Add a pun such as "Don't blow it all in one place".