If you need a fast, fun and inexpensive gift – a DIY Candy Bouquet is the perfect way to show your affection. Candy Bouquets are perfect for dads, grads, teachers, neighbors, friends and works for all occasions from Valentine's Day to Mother's Day. You gen get really personal with this idea and incorporate their favorite candies and chocolates. You can also add other items such as bears and balloons and even gift cards for their favorite store. Use pink candies and romantic themed ones such as sweethearts.
Why not place your bouquet in a mug to give them another cute gift – or if you want to supersize it you could put it in a decorative pail or bucket that resembles the occasion. You can use this idea to create other styles of bouquet for example mini liquor bouquets and even gift card bouquets or a housewarming bouquet could be comprised of mini household objects like wooden spoons and mini cleaning products for example. They also make for great Birthday Party favors, graduation presents and more. They really will feel so special when they see this gift that you have crafted especially for them and tailored for their sweet tooth cravings. So start stocking up on candies and chocolates and check out these awesome candy bouquets to make the one that is just right for your recipient.
1. Purple Passion

Display your candy just like a bouquet of flowers by incorporating nice patterned papers.
2. True Blue

An edible bouquet wrapped with blue papers is ideal for a boyfriend, Dad or your brother.
3. Pink Candy Bouquet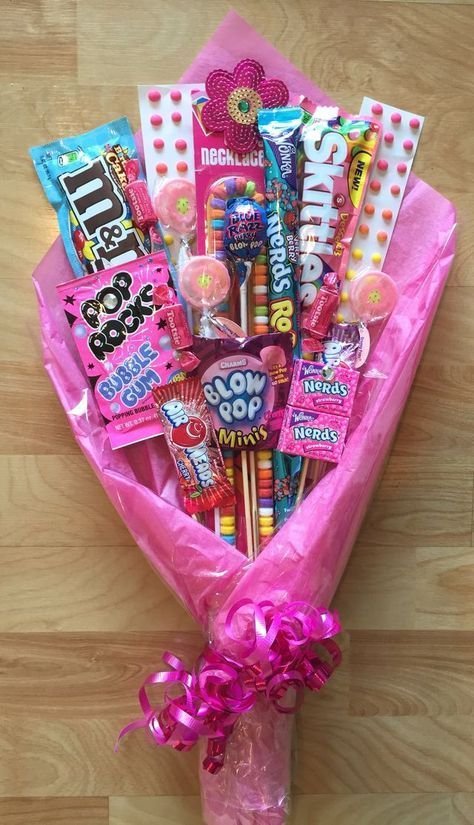 For a romantic or Valentine gift idea – this Pink Candy Bouquet is ideal.
DIY Candy Bouquet

This pink themed candy bouquet is perfect for Valentine's Day.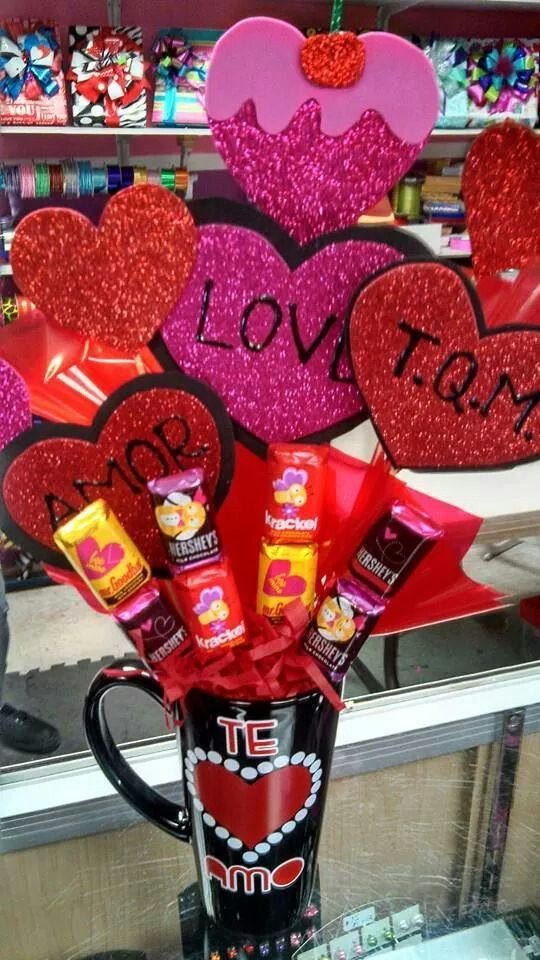 For a different Christmas gift – try making this Christmas Candy Bouquet which is placed in a festive themed pail to finish the look.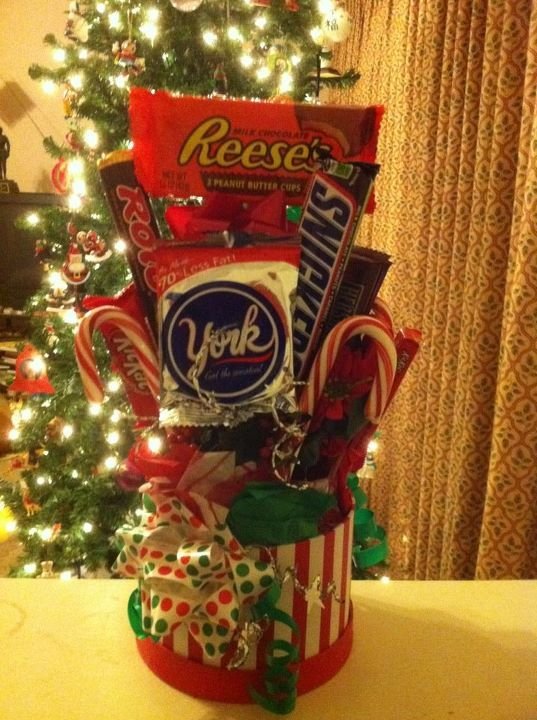 Candy bouquet, small and simple yet looks full. This was done right.

This fantastic candy bouquet was made for a graduation gift and clearly spells out the occasion with rhinestones on the pail. This is sure to be a gift this person will treasure.