Easy Unicorn Piñata
I love making piñatas, and these unicorn piñatas are just so fabulous. What could be a better addition to your party than a sparkly unicorn pinata with a rainbow mane! And you can even customize to carry the initial of the birthday girl.It's perfect for table decor and kids parties. You can hang these unicorn piñatas all over the yard and have everyone take a swing at them to experience the happiness of these candy filled paper creations. Help little ones to make one of these Unicorn piñatas, and they can pick the items they want to fill them with or keep them as decoration. The kids will have great fun making these, and they will be eagerly anticipating whacking them open too! The possibilities are endless – you can deck the piñata with all out rainbow colors or simply stick to magical whites and pinks with plenty of unicorn attributes added. They can be used for all sorts of occasions too such as baby showers, birthdays, bridal showers, graduations and more.

These I decided to include just to give more inspiration and template ideas.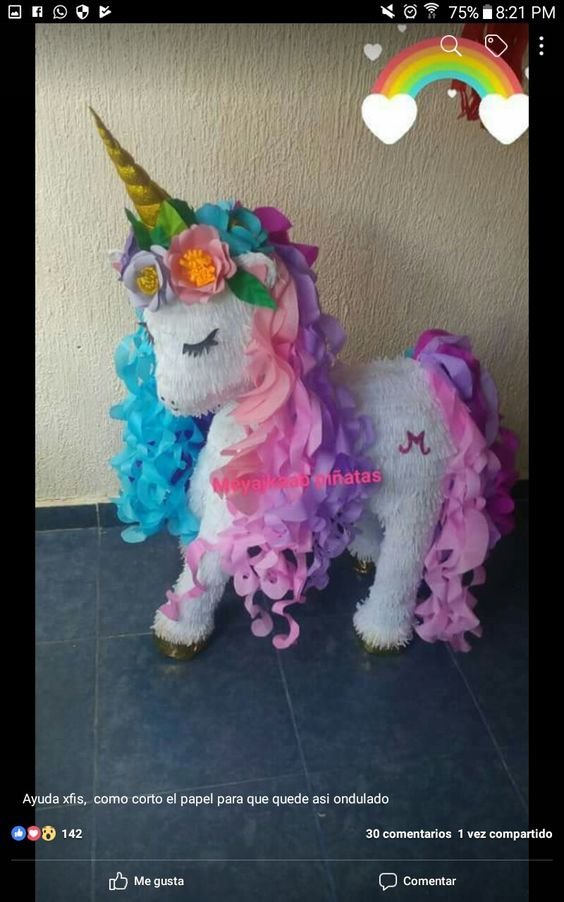 I feel that this shape makes for a better target as it is a bit easier to hit.


This might be my favorite one – because it looks a lot like a cookie.