So he's popped the question and now you are probably wondering how to propose to your bridesmaids. These Bridal Proposal Box Ideas are so much fun to create that giving them will be a sheer joy and there's no way they can say no when they receive these awesome gifts. Spoil them with mini champagne, luxurious robes and scented candles.
1. Bridesmaid Boxes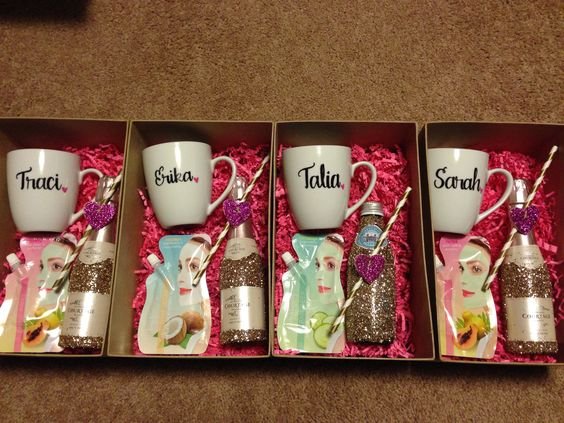 Your bridesmaids to be will be thrilled when they open this goodie box compete with mini glittery champagne and a face mask to pamper themselves with.
2. Bridesmaid Proposal Box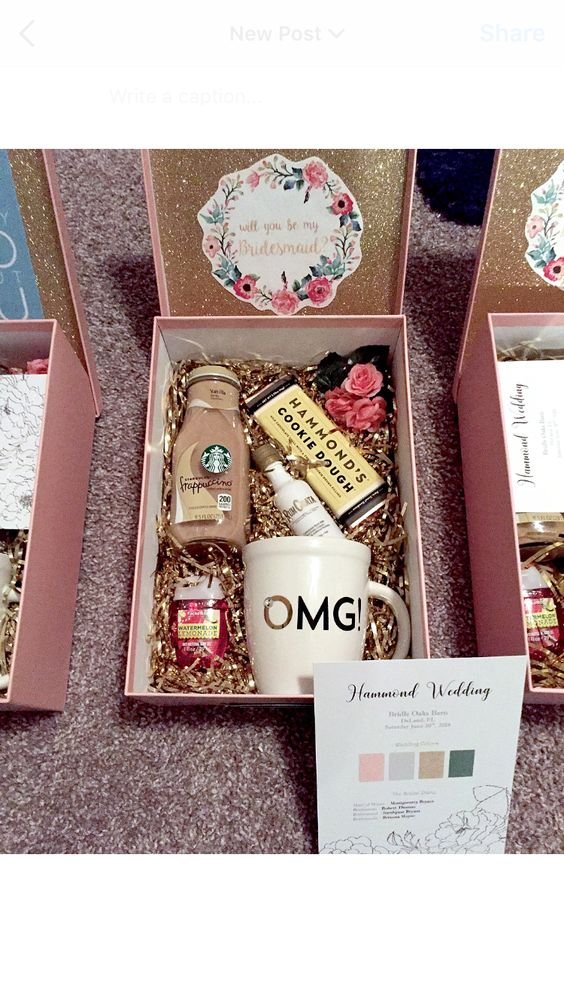 Using a Pink Box you can fill it with items such as a Coffee Mug
3. Bridesmaid Proposal

Add a Disney twist to your box with these Hand Painted – Will you be my Bridesmaid Disney Princess Wine Glass with Gift Box.
4. Will you be my Bridesmaid

Add adorable Heart Shaped Dishes and Will you be my bridesmaid glasses.
5. Custom Bridesmaids Proposal Boxes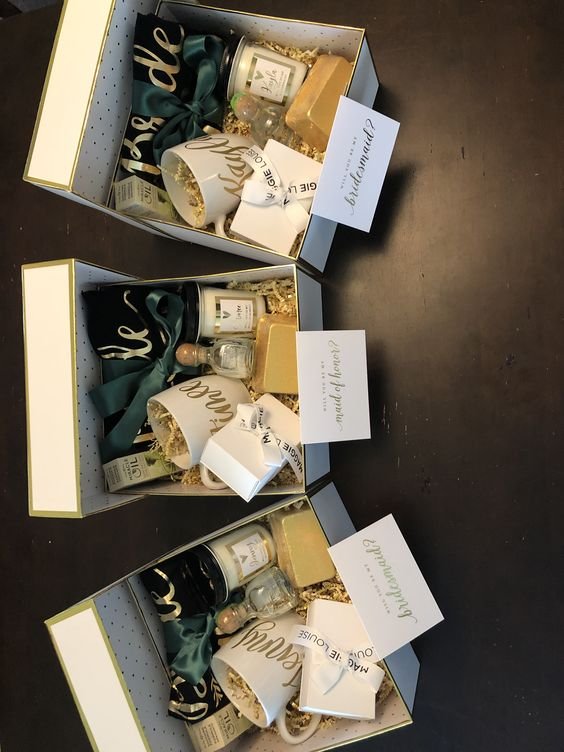 6. Bridesmaid Proposal Box Ideas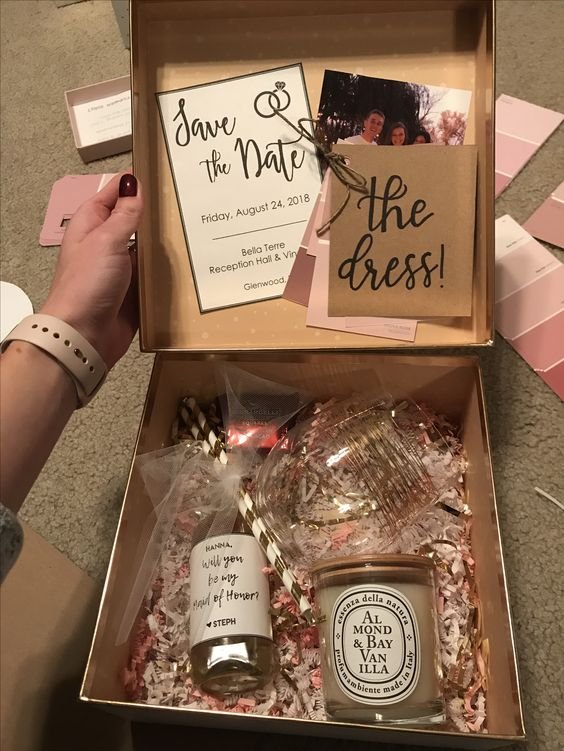 >Candles and wine are sure to please her, complete with a lovely Wine Glass and gold straws.
7. Maid of Honor
8. Rustic Bridesmaid Box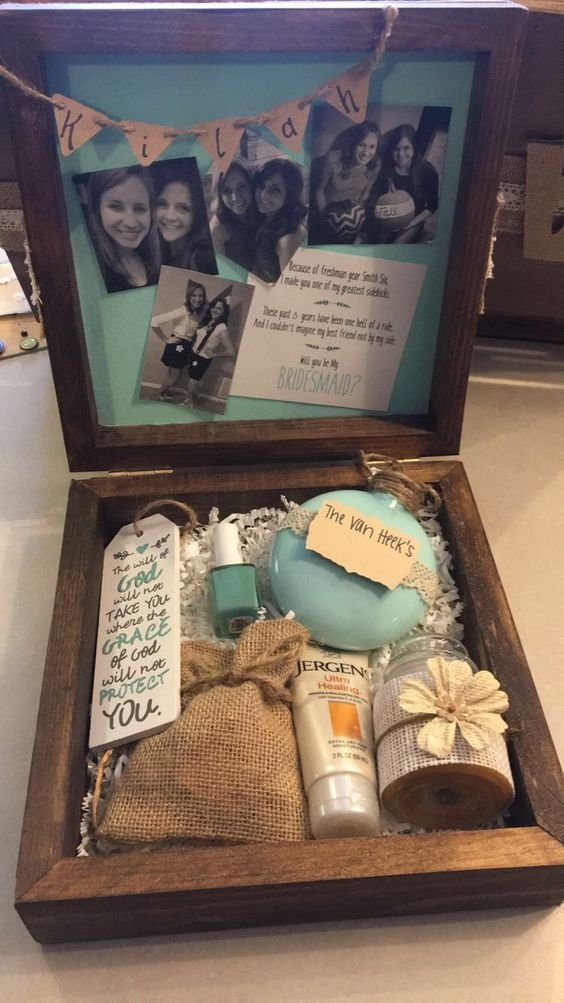 Great for a mountain themed wedding this proposal box is sure to set the tone for your maid of honor.
9. Disney Bridesmaid Boxes

Treat them like a princess with a bottle of their favorite bubbly.
10. Bridesmaid Proposal Box DIY

The luxurious Robe in this box really adds a touch of class.
11. Perfect bridesmaid proposal box
12. Bridesmaid Proposal Sister
>12.

Show your sister how much you care by making her this personalized box.
13. Maid of honor proposal box
14. Can't Say I do without you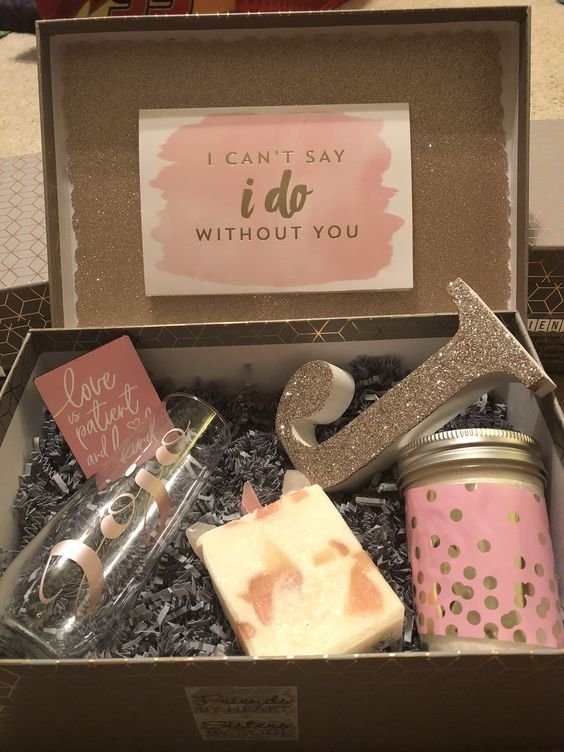 Get the message across with this thoughtful box.