DIY Unicorn Photo Booth Frame
Whip up this awesome Unicorn Photo Booth Frame for your next party. You'll need a Foam Board as well as Glitter Paper to make this magical frame. The possibilities are endless – you can deck the frame with all out rainbow colors or simply stick to magical whites and pinks with plenty of unicorn attributes added. Remember to add a horn at the top so the frame is instantly a unicorn. This is definitely a frame that can be used for many different occasions – from baby showers, to birthdays and even weddings – because who wouldn't want a unicorn photo?!

Could anything be more enchanting than sparkling silver mixed with a unicorn?! This was used for a little girl's 3rd birthday – but we think it looks so magical that it could be used for any occasion!

A great way to ensure your baby's first birthday is magical – and how awesome will those snaps look in the memory book ?! Adding streamers at the bottom ensures people can take a full length picture if they so desire.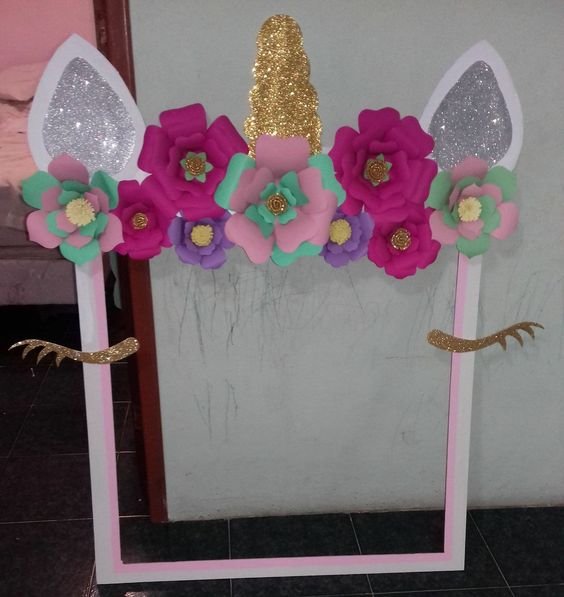 A crown of flowers is just what your little princess and her guests deserve. You can choose the colors of the flowers to go with your decor or keep them all gold or silver like a real crown.