Cupid's favorite day is a day to celebrate love – so why not get the kids to make adorable handprint plates represent this. It's a great way to get little fingers involved in the festivities and it will help to keep them amused too. You can use a non toxic enamel acrylic paint which is made for use on both ceramics and glass. Once your hand prints are on the plate, set plate on baking pan. Place in oven and bake for 30 minutes on 300 degrees. Let the plate gradually warm with the oven to prevent cracking or shattering.
They are sure to be treasured for eternity and they will also be nice to look back on once kids are grown up. This idea can be used for many occasions such as Mother's Day, Father's Day and they would also make a great present for family and friends too.

I Love You From The Tip Of My Toes Footprint Plate.

This sweet pun "I Love You Berry Much" translates well to a Plate craft.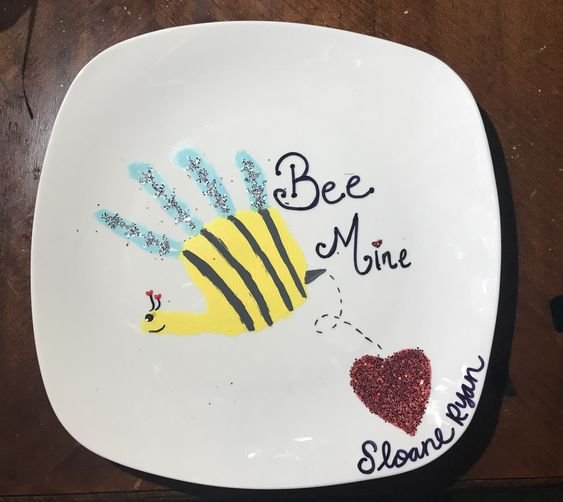 This cute pun plate is made by painting the palm and thumb in yellow and adding black stripes over the yellow. Paint the fingers in blue for the wings.
Valentines Handprint Plate

We have included this video tutorial from The Pottery Bug to show you how they created their Valentines Handprint Plate.



A great one for Mother's Day – this plate is definitely one to keep in a memory box.

Kids will just love making this plate as a present for family or friends .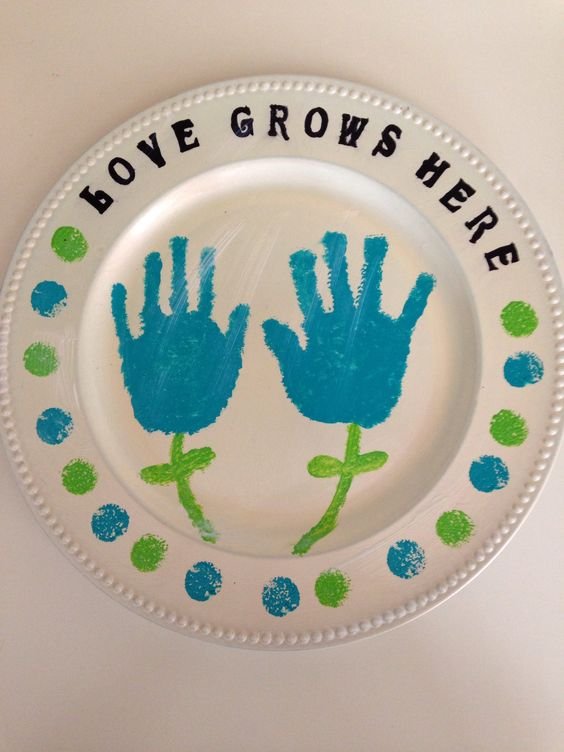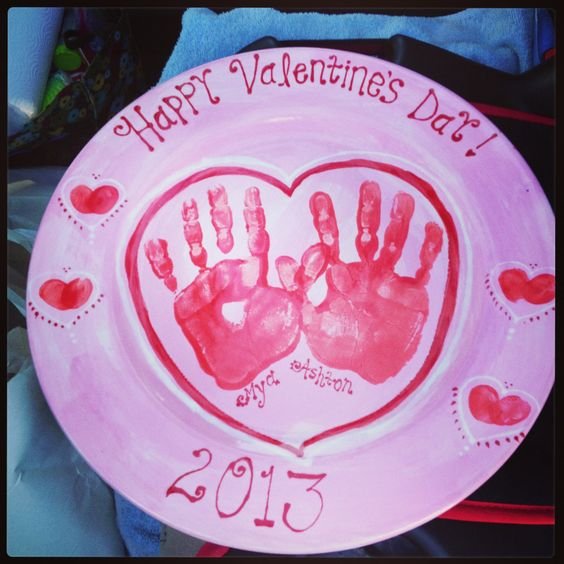 It's such a great idea to put the year on the plate too.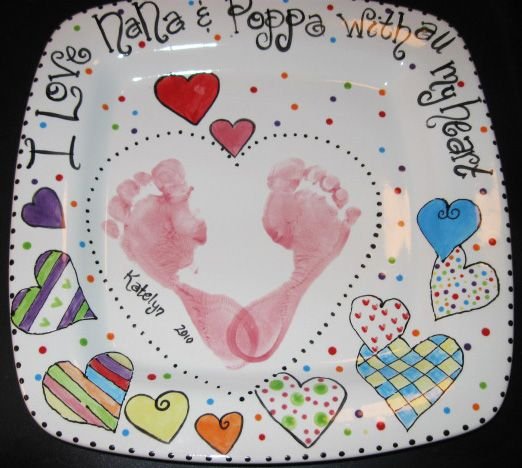 Little footprints can be printed in a V shape to make a heart. This is a great idea for Grandparent's day.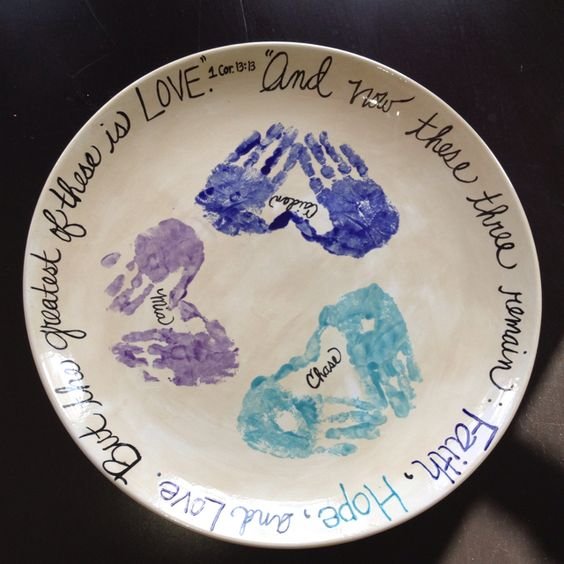 This is so cute, and maybe you could make one big red heart for Valentines Day.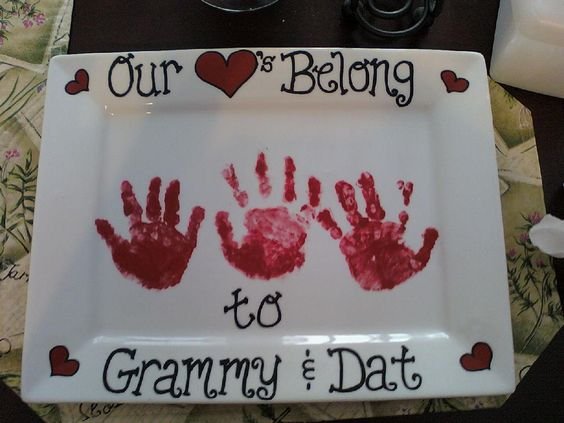 This Valentine's handprint platter could be customized how you like for example to say my heart belongs to grandma and so on.