Turn your little one's foot prints into Valentine's crafts in time for February 14th. You can make plenty so you have some to give out as gifts to relatives and teachers too. Footprint art is a fun way to capture your how little your child's foot once was. Turn their feet into beautiful butterflies, piggies, bees and more in just a few easy steps. You can use this idea for more occasions such as Mother's Day, Father's Day and Christmas. You could start a tradition of doing this every year and watch how big your child's foot gets over time. They will have fun looking at all the creative ways their footprint was displayed. It also makes for a fun group activity if entertaining a group of children such as at a birthday party – just make sure to keep plenty of wipes on hand!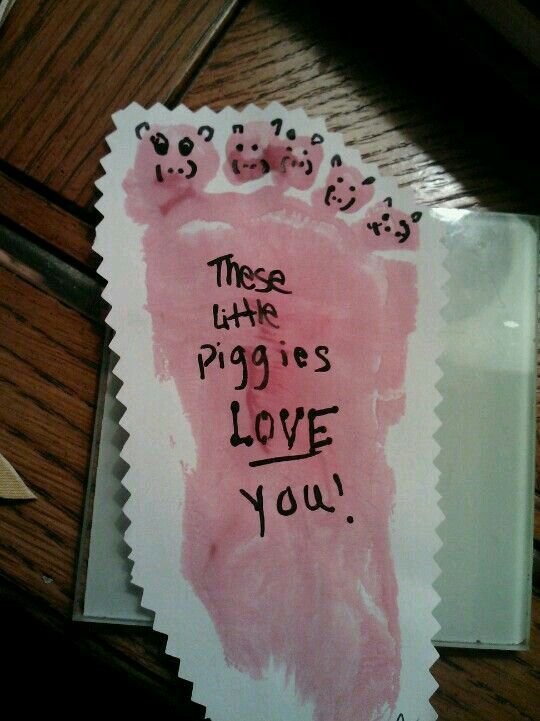 Adorable Handpint/Footprint Craft ~ "From the Bottom of my Heart to the Tips of my Toes… I Love You!" Precious gift to make for Valentine Day, Christmas, Mother's Day, Father's Day, Grandparent's Day or Anyday!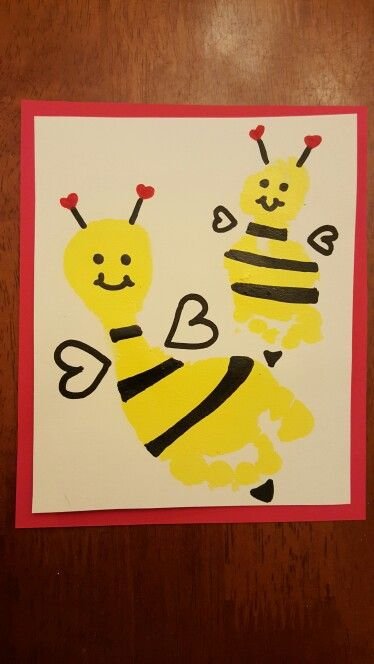 Valentine's Day is the perfect time to add some puns such as "bee our Valentine". This is a fun one for siblings to make.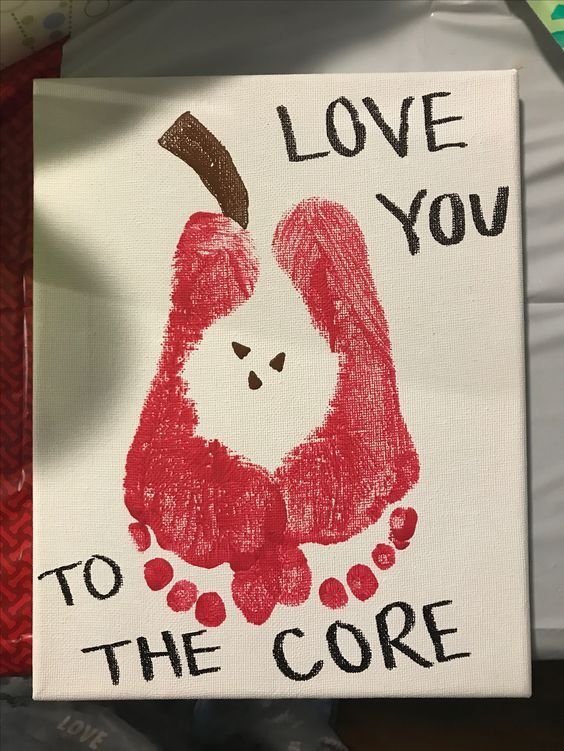 Could do it in green- say "we are a great Pear" for Father's Day

Make these adorable ladybugs by covering baby's foot with red paint and print baby's feet onto a canvas. Once dry, add the black details such as legs and you could stick on googly eyes to give a 3D effect.

Yet another pun to warm their hearts "Owl always love you".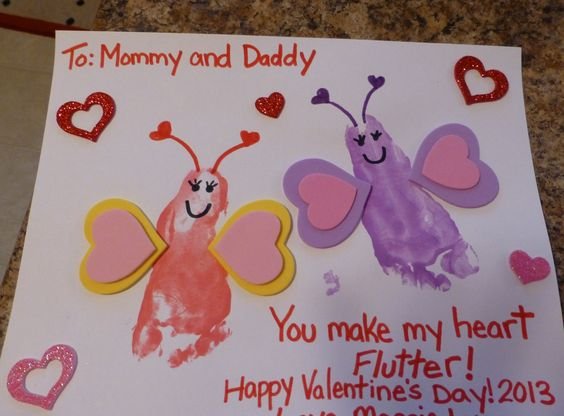 Turn footprints into butterflies by adding heart wings and eyes to show them that they make your heart flutter.