The sunshine brightens everyone's day so when someone you love is having really hard times in their life – why not send them some rays. Make a box of a sunshine filled with all things yellow. You can get a priority mail box from the post office – which is free. Then you'll wrap it with yellow paper to make it shine bright like the sun. You can fill it with sun related items too like sunny d, sunglasses, sun dried snacks, sundries etc. Why not begin by going dollar store shopping for anything yellow such as candles, tea towels, socks, soft toys, snacks and more. It makes a great teacher appreciation gift and a get well gift or even to someone who is deployed or at college and missing their family. It is sure to bring the recipient so much joy when they open it.

This shows you step by step, what the person added to their little box of sunshine. They started by covering the insides of the box with yellow paper and then added yellow items such as M&Ms, country time lemonade, and a yellow reusable cup with daisies.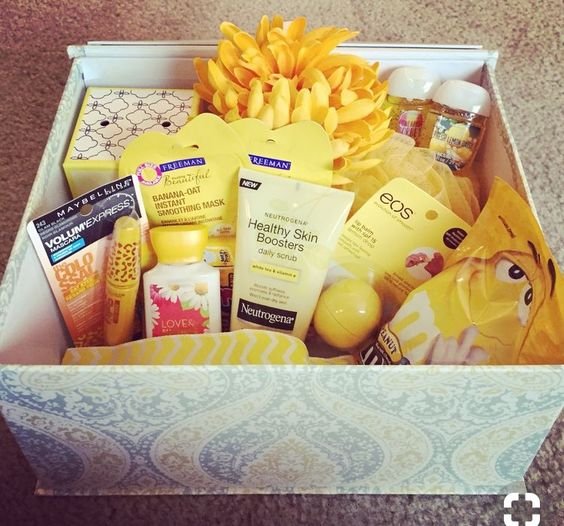 Ideal for a friends January birthday – who couldn't use some sunshine during a dreary winter?

College care package to bring some joy to students away from home.
Box of Sunshine DIY Gift
We have included this video tutorial from Blair Lamb to show you how they made their box of sunshine.

Contains: notebook/tablet, hand towel, wash clothes, carmex, sunglasses, notecards, little notepad, post it notes, juicy fruit gum, wet ones, crystal light lemonade, chai team bath sponge, golden oreo's, hand soap, coffee cup, peanut m&m's, nail file, corn on the cob holder, journal, kleenexes, and plain yellow m&m'

Box of sunshine for a DIY birthday present idea. Use a shoe box, cover it in their favorite colored paper in different patterns, put pictures, sticker cutouts, and fun objects inside!!!!

You can also look for signs to add to your hamper such as this cute one that says "Chin up Buttercup".

This person had so much fun making this for their friend on a hard day of hers to cheer her up.

Kool Aid sachets, Lemonhead candies and yellow nail polish are just some of the awesome items you can consider including in your sunshine care package.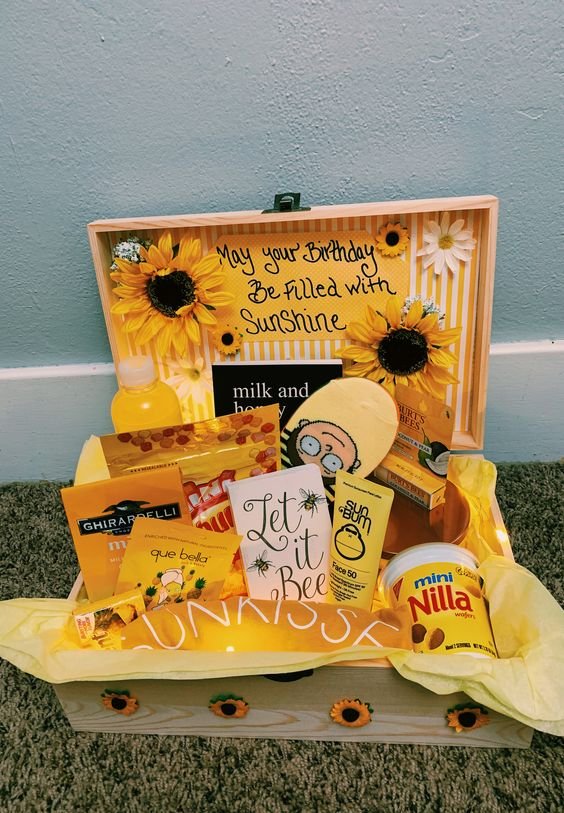 The pun Let it Bee is such a cute little idea to add.

Send sunshine their way with this adorable idea. Included in this package could be a yellow mug, juicy fruits chewing gum and yellow candy.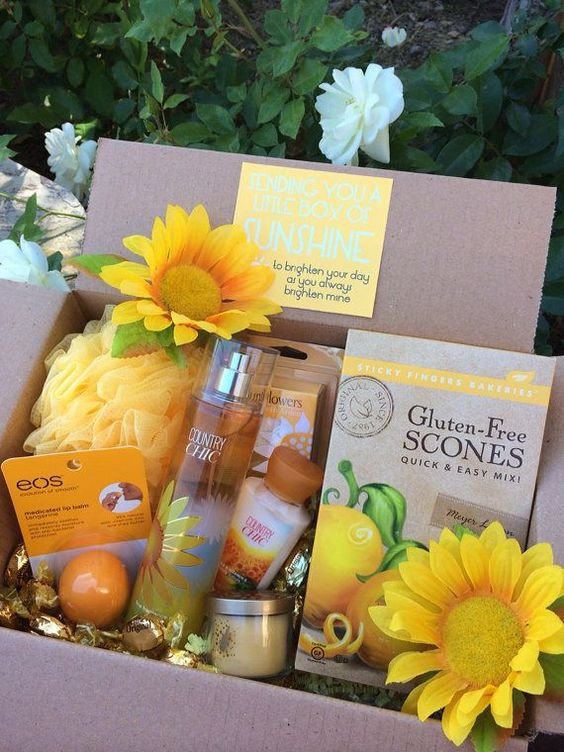 For those that are gluten free, you could make up a package of yellow gluten free products such as lemon gluten free scones.

This Box of Sunshine Care Package is ideal for Spring or Summer or even Mother's Day.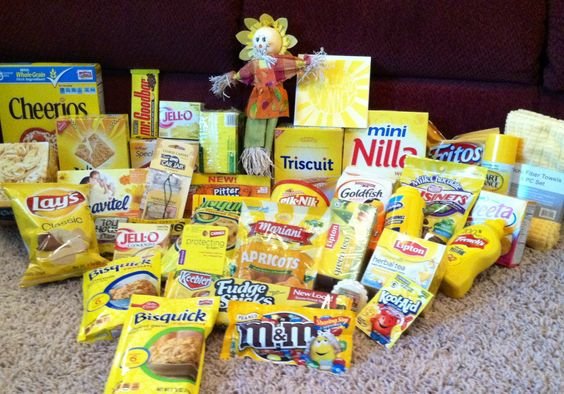 This shows the huge amount of products available in yellow.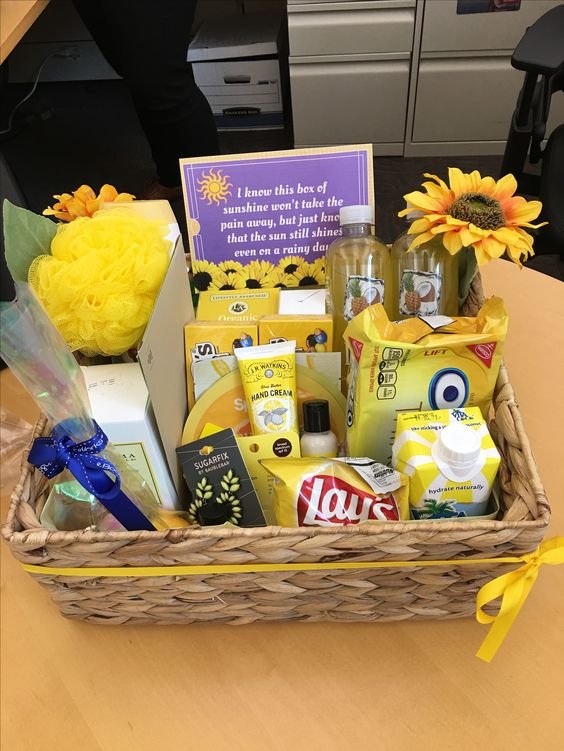 A sunflower takes pride of place in this hamper.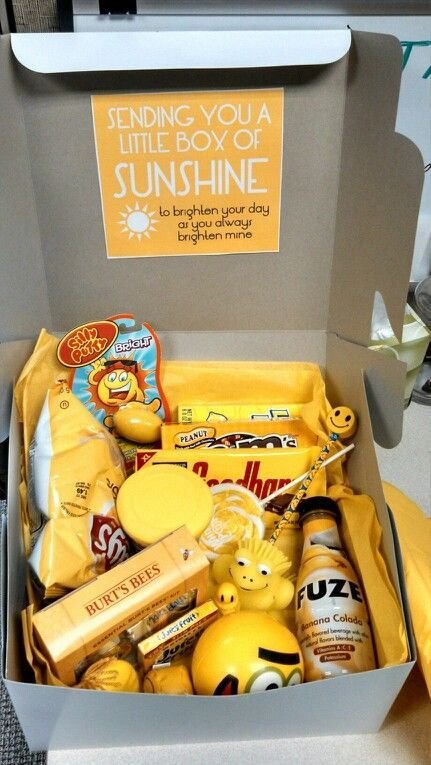 This will really help to brighten their day.